New Year news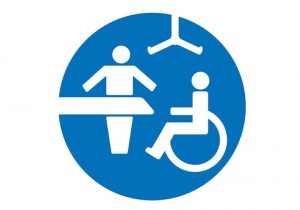 Happy New Year!  We are looking forward to an exciting, action-packed and positive 2017. Our next post will bring news of the launch of our Empower! project, aimed at adults with learning disabilities and produced for the Houses of Parliament Outreach and Engagement team, but until then we have been stacking up plenty of other things we'd like to share…
On our radar                                                                                                       There are many things on our radar as we dive headlong into 2017.  But to focus on our core mission, access, access, access:
Firstly, we are so pleased that momentum is growing for the Changing Places campaign. For those of you who haven't come across them, Changing Places are fully accessible toilets. This means there is a height adjustable adult-sized changing bench with a hoist, enough space for a disabled person and up to two carers, a centrally placed toilet with room either side for carers and a screen for privacy. It also needs to be a safe and clean environment. A Changing Places facility is different to a standard accessible toilet and needs to be an additional facility, as opposed to an alternative.
The reality is that there are just not enough Changing Places facilities around, which means it is incredibly hard for some disabled people to get out of their homes and engage with society. This is just not acceptable and Gilbey Films has joined the debate, urging venues, attractions, stadiums, arenas, transport hubs (airports, train stations, motorway services), shopping centres, etc. to step up. If you would like to know more please go to: www.changing-places.org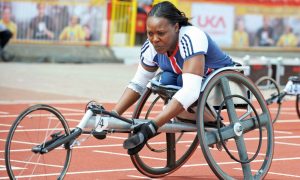 Disabled access and transport have been in the news a lot of late. We are grateful to Paralympian and disability rights campaigner Anne Wafula Strike for coming forward and telling her story, because it certainly helped raise the issue. If you missed it you can read about it here: bbc.co.uk/news/amp/38495184
One of our team tried booking assistance at Stevenage rail station one evening recently. As the telephone assistance person didn't think there would be anyone at Stevenage to help with ramps, and there was no guard, she suggested they should 'ask the train driver' to sort it out. Has anyone tried that one before?!?
Access takes many forms. So we would like to end where we began, with learning disabilities. Ismail Kaji, one of the actors who took part in our Empower! film, has written a great piece for the Huffington Post. If you have a few minutes, please check it out: http://m.huffpost.com/uk/entry/14082968
---